Each month we feature researchers at King's who have been involved in high-quality engagement practice, to share their learning and celebrate their success.
If you would like to be featured in this blog – or know someone you'd like to celebrate – please get in touch via the 'Contact' page.
FEBRUARY 2018
This month we feature Jemma Brown, who ran a collaboration between researchers in the school of Biomedical Engineering & Imaging Sciences, and School 21 in Stratford.

For the past 3 and a half months, researchers from King's have partnered with School 21, a state school based in East London, to contribute to their Real World Learning Project. The Real World Learning Project is a work experience scheme designed to be more beneficial than the conventional school work experience week, and forms part of the school's ethos that students should leave school equipped for the 21st century. The 11 students, aged 16-17, visited us every Thursday afternoon for 14 weeks and took ownership of small portions of research. At the end of their time with us we had a presentation day to share their results and experiences.
The students chose one of four available projects that had at least one of our researchers who acted as supervisors. The projects varied: my students were trying to improve the resolution of ultrasound, other projects included simulating cardiac rhythm disorders; understanding Down's Syndrome; and modelling cardiovascular systems; and. The amount of work they managed to achieve indicated the effort and enthusiasm they brought to the projects. Some highlights included: Aditi and James's group 3D printing a model of the heart extracted from MRI data; Ana's group making contributions to the databank of histological analysis of brain tissue; Sam, Jorge and Pete's group unravelling factors that cause high blood pressure; and my group producing an ultrasound phantom that simulates microvasculature. None of these projects were created to occupy school students, they were genuine pieces of research and the outcomes will be incorporated into our future work.
From my perspective, this was also a really exciting opportunity for us to do some public engagement with the future generation of scientists. Postdocs, lecturers and PhD students all contributed to the projects as we aimed to help the students get an understanding of what research at universities is like and inform their aspirations of futures in STEM subjects. We were particularly interested in doing an outreach project where students were active participants in the research. We were keen to follow this approach because research shows that young people have high aspirations regardless of socio-economic status, so interventions that can begin to raise attainment of students are of more value. The fact that the Real World Learning Project gave students the opportunity to do research with us over a longer period of time meant that they could develop new skills such as following laboratory protocols, and learn topics above what they would in school, like physiology, programming, and advanced mathematics.
On the 25th of January we had our final presentation event. It was clear that the projects had been useful and fun for both students and supervisors. We hope to continue building our relationship with School 21 and use the experience to guide future outreach!
Supervisors taking part in School21 were:
Jemma Brown
Peter Gawne
Aditi Roy
James Bland
Ana Baburamani
Peter Charlton
Jorge Mariscal Harana
Samuel Vennin
MAY 2017
This month we feature Dan Fovargue, from the Division of Imaging Science and Biomedical Engineering. He describes his experience taking part in "I'm a Scientist, Get Me Out of Here!". 
Your name: Dan Fovargue
Department: Imaging Sciences & Biomedical Engineering
Why did you want to engage the public?
I recently participated in an I'm a Scientist: Get me out of here event. Past events had piqued my interest, as I was drawn to the opportunity to explain and think about a range of topics in science. The competition aspect of the event also seemed really fun. So this time around, when I saw that they were running a medical physics zone I was especially keen to join, knowing that the focus would be on topics related to my research.
I work on MR elastography, which is an imaging and engineering method for non-invasively measuring tissue stiffness. Although this is a method with much potential, it is still somewhat unknown, especially in the public. It seems then, that elastography could benefit from some outreach and exposure, so I was additionally motivated to participate in this event.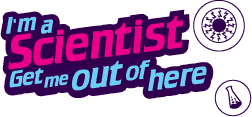 Who did you engage with and what did you do?
The events are competitions between five scientists focusing in a certain area. The scientists answer questions from students (years 7-12) both by posting responses on a website and by discussing during live chat sessions. The students vote for a scientist based on how the scientists answered their questions. The most common questions covered the why's and how's of becoming a scientist. These were followed by an assortment of science questions across many disciplines, including the cool (black holes, artificial intelligence) and the controversial (big bang, evolution, climate change).
Of course, there were plenty of questions related to medical physics. One helpful feature of the competition was that the scientists had profiles with information on their research (as well as hobbies). This way, the students could tailor questions to each scientist, including asking about their specific work and research. However, the philosophy of the event is to allow any question to be asked, so the students don't have to stick to science. This results in another category of random and silly, but usually interesting, questions.
What was the impact?
Fortunately, I got to answer lots of questions about how elastography works, what we can apply it to, and how it improves diagnoses. I even had a few rather insightful questions regarding the specifics of the physical processes in elastography, mostly questioning what types of mechanical waves can be seen with MRI and how this relates to measuring tissue stiffness. I also had the opportunity to highlight the work of other members of the elastography research group at KCL and other collaborators. I think the students were impressed that people I work with are currently applying elastography to a broad range of diseases like heart failure, breast cancer, and liver fibrosis.
Hopefully, even the students who aren't currently too interested in science were able to get something out of this event. Part of the point is to simply show that scientists are normal enough people and break down the walls of the ivory tower. I tried to take this to heart, so I made sure to be myself and discuss a variety of topics with the students.
How did it influence your research and you as a researcher?  
Explaining my research and other scientific topics in this format was challenging but very rewarding. It was interesting to go from a meeting with my PI to answering a year 8 student's question on elastography. The students also asked a lot of big picture questions, like where my work fits in with cancer treatment in general. I had to do some reading on cancer during the event to answer these questions appropriately which, in turn, gave me a better appreciation and understanding of the clinical side of medical physics.
During the live chat sessions there was very little time to plan out answers. I would read a question, try to think of a clever response, spend a few seconds writing, sometimes read back over it, and then move on to the next question. I usually like to think very carefully when explaining concepts, but the pace here did not allow for this. So, although, these 30 minute sessions could be exhausting, they really helped me improve my ability to explain concepts quickly and increase my confidence while doing so. There was just no time to second guess myself.
Overall this was a really fun experience. Oh! And I won!
If you're interested in taking part in I'm A Scientist yourself, take a look at their website: https://imascientist.org.uk/  
---
MARCH 2017
This month we feature Jennifer Jackson, from the Centre for Applied Resilience in Healthcare.  She explains how she used video gaming to capture the attention of busy clinicians, and get them thinking about her research on resilience.
Name: Jennifer Jackson, Registered Nurse, MPhil/PhD Student
Department: Centre for Applied Resilience in Healthcare, Florence Nightingale Faculty of Nursing, King's College London
Project title: Resilience Challenge
Link:  http://game.resiliencecentre.org.uk/
UNDER PINNING RESEARCH: There are many pressures in healthcare systems, all of which have an impact on people working in healthcare. While many of us recognize these pressures, there isn't a lot of research evidence available about how we should deal with them. Resilience Challenge, a new interactive videogame, aims to raise awareness about the risks associated with these pressures and start conversations about how clinicians can promote patient safety while working under pressure.
In the early 2000's, Safer Healthcare Now and other initiatives were launched to improve the 10% error rate in hospitals worldwide. After over a decade of research, and billions of dollars of funding, the error rate remains unchanged. So, what went wrong? There are several perspectives on why patient safety hasn't improved. These include a) we didn't understand safety as a socio-cultural system, not just the presence or absence of errors b) we need to strengthen what goes right, not just eliminate what goes wrong, and c) we need better engagement between researchers and clinicians to makes sure that researchers are addressing clinical realities and that research findings are becoming part of clinical practice.
Resilience Challenge is one way that researchers in the Centre for Applied Resilience in Healthcare (CARe) at King's College London are addressing these questions. We are studying how we foster organisational resilience to improve patient safety and support clinicians to provide high quality care. CARe's goal is to make healthcare systems work safely for everyone involved.
Organisational resilience is the ability of a system to adapt safely to pressures in healthcare. The Resilience Challenge videogame supports nurses, doctors, and healthcare professionals to explore this concept, and understand what it means in practice. Organisational resilience is not about individuals coping with poor working conditions; it's about creating better environments in hospitals so that people can give great care. We want to have conversations about how healthcare professionals are not liabilities; they are the biggest source of safety in our healthcare system. "Human error" is not the enemy. The ideas from organisational resilience research are being developed by researchers, but have not made it into the mainstream safety discourse. This videogame was designed as a tool to connect clinicians with new ideas about safety.
THE VIDEO GAME:  The videogame is based on guiding a patient's journey through the hospital safely. It combines comic book style visuals with accurate medical imagery to create an experience that is both familiar and imaginative. We want to engage with people from a broad range of backgrounds including healthcare students, professionals, and the public to understand the pressures healthcare providers face at work, and how organisations can support clinicians and safe decision-making. While clinicians are our target audience, anyone can play the game. We also wanted to represent the diverse teams that work within hospitals.
IMPACT & EVALUATION:  Since its release in early February, 2017, the videogame has been played over a thousand times, and has been discussed in blog posts in Australia, Canada, the USA and the UK. It has reached audiences such as nurses, physicians, allied healthcare professionals, researchers, human factors and safety scientists, digital health communities, artists, game developers, and the public.
Currently, we are collecting data for our evaluation. At the end of the video game, participants will have the option to complete an immediate cross-sectional survey. We will also review its analytic information, such as the number of times the game has been played and duration of play. These anonymous analytics will provide statistical feedback on the nature of the video game use.
We are also doing a second phase of evaluation where we will observe the participants playing the video game and their reactions to the concepts. A think-aloud method will be used to elicit data during the game play, to learn if they enjoyed the game and if their understanding of organisational resilience has changed. Participants in the interview portion of the research will have the opportunity to receive a follow up survey to ask whether the participant spoke or thought about the content of the game after playing.
Our preliminary findings indicate that people found the game engaging, and thought provoking. We are using these data to inform an upcoming research study, and we are also exploring the possibility of a future version of the game that integrates these findings.
IMPACT ON ME & MY RESEARCH:  Creating Resilience Challenge has been an empowering process. As researchers and clinicians, it was a new opportunity to connect with artists and software developers to create a project way outside our comfort zones! There were many opportunities to learn new skills, from writing disclaimers to designing our comic book-style hospital. However, the feedback has been supportive and insightful, and has opened new research avenues for us to pursue. We have also created new connections internationally, which will help use to share projects and learn from other colleagues. We encourage others to reach out to other sectors for new collaborations, as it has been a really positive experience.
Resilience Challenge is a collaboration between King's College London's Centre for Applied Resilience in Healthcare and Karman Interactive, brokered and supported by the Cultural Institute at King's.
---
February 2017
This month we feature David Marsh, from the Department of Physics, who shares his experience working with the BBC to bring physics to the masses through skateboarding…
Towards the end of 2016 I was approached with a dream opportunity, the perfect mix of work and play. I was asked by a team filming for an upcoming BBC documentary to go and film me do some skateboarding and talk about physics.
I'm not new to this particular mix of work and play: in 2014 I filmed a video and worked on an article about skateboarding and physics with my previous employers, Permieter Institute (article https://tinyurl.com/hl8g8kt, blog https://tinyurl.com/zdfvgsu, youtube https://tinyurl.com/zmgvkj5). The project with PI was all about people in physics, and me doing skateboarding was just showing who I am and how I think. The project with the BBC actually aims to talk about physics using skateboarding as a visual aid.
Here's a short description of how it all went down…
First, the idea. The documentary (on screens soon) is about gravity. As far as skateboarding goes, we wanted to use it to demonstrate some basic physical principles: conservation of energy, balance of forces, friction, orbits, and other aspects of Newtonian physics. (We also had some far flung ideas that we could think of the shapes of skateboard ramps as curved space in General Relativity, but those didn't work out…) So far, so good, in terms of simplicity. I made sure to do my homework though: when you spend all day thinking about cosmology it's easy to slip up on the basics. The physics has to be right.
Next, the location. Now, I may have been skateboarding for over 15 years, and I skate for anywhere between 4 and 30 hours a week, depending on the season, but I'm not naturally brilliant. So I wanted to pick somewhere we could demonstrate some concepts, but where I would be comfortable that what I end up doing on camera is something that looks good. I wanted to make sure that this is something that I can show my skateboarding friends and be proud of. The most important thing to get this right, and to show the right physics, is the location.
There are lots of options for skateboarding around London. For my style and skill level, it had to be a skatepark with bowls. If we were filming in summer, there would have been no question in where: my local park in Stockwell. A remnant of the 70's, this is far and away the most fun place to skate in London. Come by in the summer, crack a can of Red Stripe, listen to the dancehall, and watch the fun. But this was not summer.
So that left three options for indoor parks near London, and I chose "The XC" in Hemmel Hempstead. This park has concrete ramps indoors. If you've ever been on a skateboard, nothing compares to concrete for feel. And the bowl at The XC is perfect for showing all the physics I wanted to talk about. So we've got location, we've got physics, now we just need to go and film.
This was the best bit (obviously). I got to take a day off work, and spend all of it skating in an empty park, with occasional stops to talk to camera about physics. I took the train to Hemmel, filmed for about four hours, had lunch, met some new people, and went home feeling like I'd achieved something that I will be very proud of.
Watch out for the documentary. I think it is due to air in early 2017…
---
JANUARY 2017
This month we feature Juliette Harris who brought the science of pain to the masses during a Wellcome Trust Late, and Simon Hall who explored Cleft Palate through art and science during Science Gallery London's MOUTHY season.
Your name: Dr Juliette Harris
Department: Department of Twin Research
Project title: In Pursuit of Pain
Links: http://www.twinsuk.ac.uk/in-pursuit-of-pain/
Why did you want to engage the public?
We wanted to share our experience of pain research with the public so they could see for themselves its simplicity but also its huge value in revealing insights into pain research, a much understudied field of research that has huge implications for each and every one of us. It also gave the public the opportunity to have a 'research taster session' themselves and learn the importance of volunteering for research. From our past experience of this particular science busk/activity we know that people enjoy very much the experience and the insights learnt.
Who did you engage with and what did you do?
We were an exhibitor at a Wellcome Collection's Friday Late Spectacular. It was advertised in the following way. "Pain: mysterious, terrifying, desirable. …. Join us for a dark and daring journey into the pursuit of pain: for science, for pleasure, for progress for art and for agency…. This is a special late-night event with a bar running all night. Adult content will feature at this event, including nudity and strong images."
With this targeted audience, the event presented us with a rare opportunity to meet with a young adult crowd who may not otherwise have attended a more formal science educational event. And they were all in such a jolly mood – it was great!
At our 'stall' members of the public were invited to immerse their hand in icy water until they could stand the pain no longer (although the hardy ones were made to take their hand out at 2 minutes). There was much competition, laughter and grimacing, and we kept a chart of how everyone compared. However much fun it was, this activity beautifully demonstrated how pain tolerance tests using hot and cold temperatures have taught our researchers about the origins and causes of pain and why we all experience it so differently.
What was the impact?
Over 200 people took part in our ice challenge. Each of them experienced a "mini-research taster session" from checking they were eligible, agreeing to participate (consent), having the procedure explained, taking part in the ice challenge, receiving their result and comparing it to the norm of the other 'research' participants. They were also told about how this research, using twin volunteers, has revealed new pain pathways. Although we did not collect formal feedback, evidence that people enjoyed the experience was evident from the half an hour queue to take part, to the positive response of participants and extra discussions about our research that took place throughout the evening.  People who knew twins and even two sets of twins took away our research leaflets to spread the word about our research. We believe that experiencing an enjoyable 'mini-taster research session' within the context of a science busk, and having discussions about research in a pleasant and relaxed environment may make people more receptive to future research experiences and opportunities. Participants would have also been left with an insight into the different ways that people experience pain (due to genetic and environmental factors) and the challenges it poses for pain management and drug development.
How did it influence your research/you as a researcher?  
The ice challenge test was so successful and received such a positive vibe from the public, that taking part in this event has reinforced our belief in the value of public engagement and allocating time, staff and resources to seeking out existing public engagement opportunities and creating new ones. To this end we have just applied to take part in Science Gallery's 'Blood' exhibition to enable us to take our PE work to a new level should we be successful.
Your name: Dr Simon Hall
Department: King's Dental Institute
Project title: Cleft in Time
Links: https://london.sciencegallery.com/mouthy/project/a-cleft-in-time/
Why did you want to engage the public?
I'm a doctor and I'm currently training as a dentist here at King's College London, and I also work as an artist and I have done throughout my training so far, and have done my best to blend the two together.  I wanted to work with young people with cleft lip and palate, their peers from local schools, and members of the local community to King's Dental Institute, to explore the effects of cleft on young people's lives and get people thinking about the role their mouths and dentistry play in different aspects of their life.
Who did you engage with and what did you do?
We engaged young people from local schools (from Southwark and Lambeth) through interactive workshops which explored problems a young person with cleft may face, and to engage them with dental materials and tools.  During the workshops they had the chance to cast their own hard palate, which fostered conversations about the normal variations which we all have within our mouths.
We've also been engaging the local community around Guy's campus, through pop-up workshops at the Oral Emporium which was located on Guy's Campus in Autumn/Winter 2016.  When the public entered the Oral Emporium, they could cast their own hard palates, speak to researchers, and listen to recordings of young people with cleft palate discussing their experiences.
All of the hard palate castings – from the school workshops and the Oral Emporium workshops – contributed to an installation which was on show in the Dental Hospital at Guy's for further engagement with service users.  So in a way, all of the students and members of the public were collaborators on the project too.
What was the impact?  
The aim of the project was to explore the narratives of young people with cleft lip and palate with the local community and school students.  Particularly, to look at the hidden aspects of cleft.   Often, with cleft, we think about the lip – which is the visible portion of it.  But about 30-40% of people with cleft will only have a hard palate problem.  So, the project is really thinking about how those children might be affected as they grow – problems from speech, hearing, eating, to the social aspects connected to that too.
One of the things which I picked up from the young people I spoke to with cleft was that they wished people knew more about cleft already, they were quite sick and tired of being asked all the time to explain.  So hopefully participants went away having found out more about the basics of cleft, and shared that info with others more widely.
How did it influence your research/you as a researcher? 
Working quite intensely in two different fields brings with it a lot of challenges but also brings unusual opportunities, and for me it's added a lot of depth to my area of interest.  So, exploring cleft from a completely different angle helps me as a clinician, and particularly having the opportunity to have open discussion particularly with young people with cleft, but also the public too.  It makes me think more in depth about how I would  approach helping young people with cleft and actually what is important within that problem.
It also gives me the opportunity to gain new skills and knowledge, from different professionals.  I think it's very healthy to have the input from completely different points of view to help me with my professional practice, both artistically  and clinically, to help me think laterally and – I guess –  to move beyond a superficial engagement with an area of research.  Hopefully that means I will have some quite interesting and novel outcomes from my research – both clinically and artistically.
It's satisfying as well, and fun, and it means I really enjoy coming to work if it involves a collaboration between different professionals.
DECEMBER 2016
This month we feature Vilius Savickas who took conversations about dementia to under-served audiences in Nepal, and Dr Rebecca Babb who partnered with Widening Participation to reach under-served audiences in the local community.
Your name: Vilius Savickas
Department: NIHR Biomedical Research Centre / King's College London
Project title:  Taking conversations about Dementia to Nepal.
Why did you want toengage the public?
The purpose of my
visit to Nepal was to engage in an international collaboration with staff and public at the local health post and community pharmacy, and with students in several schools of rural Nepal – the area that suffers from limited medical supplies and educational resources. I aimed to learn more about the Nepalese healthcare system and pedagogic practice, to share my clinical pharmacy experience and to spread the word about pharmacy careers, Alzheimer's disease and the research project I am involved in at the BRC/KCL Division of Imaging Sciences and Biomedical Engineering.
Who did you engage with and what did you do?
During my trip, I volunteered at the local health post, secondary and high-schools and one of the colleges. Whilst at the health post, I assisted staff with provision of basic healthcare, including the choice and supply of medicines, shared my knowledge about antimicrobial resistance and learnt about their practice. More importantly, I had a chance to raise awareness about Alzheimer's disease, which is the target of my current research, with both staff and the English-speaking public during patient consultations. Despite its increasing prevalence, the latter is virtually unrecognised as a clinical condition by the public of Nepal or South East Asia overall.
Afterwards, I spent several days teaching and inspiring the children aged 10-18 in local schools/college about different career opportunities within pharmacy and about my biomedical research. This included interactive 1 hour sessions where students were asked to map their career aspirations and to consider the detrimental effects of Alzheimer's disease.
Lastly, I joined a community pharmacy-medical centre exchanging the knowledge and ideas related to pharmacy practice with local professionals and explaining the unique research opportunities presented to me as a pharmacist by the NIHR/BRC and KCL. My voluntary experience was kindly organised by Dr Krishna Adhikari from the University of Oxford who I will remain in touch with as a future research and fundraising collaborator. It would also have not been possible without Yubraj Adhikari, the Principal of Durga Bhawani Adarsha School, and his family who hosted me in their home throughout the placement.
What was the impact?
Having observed first-hand the medical and educational needs of Nepal, I managed to establish a network within healthcare and educational institutions to facilitate future collaborations. This will enable me to engage in direct fund-raising campaigns in Nepal helping to obtain the medical supplies, pedagogic resources and to develop clinical guidelines. My participation has also raised dementia and Alzheimer's research awareness amongst the children, young adults, healthcare staff, patients and the public. I hope that a number of them have been inspired or motivated enough to consider a career in healthcare and will engage in biomedical research activities in the future. In the meantime, I have collaborated with the Children of Nepal charity to set up the fundraising page to support the education of Nepalese children.
How did it influence your research/you as a researcher?  
Up until my trip to Nepal, I was a firm believer that dementia and Alzheimer's were the diseases of the Western society. During my time there, I learnt that dementia is an ever-increasing problem in South East Asia, yet without adequate funding as well as healthcare staff, patient and public awareness of it. Whilst in light of communicable diseases, dementia may not be the key priority in that region at the moment, it is just as common as in the Western world and will inevitably have a great impact on the population as the average age increases. Therefore, this experience taught me how essential the research into the diagnosis of Alzheimer's disease is worldwide. I was also fascinated by the amount of interest displayed by young children who are incredibly keen to learn about dementia or other neurodegenerative diseases, who are curious enough to ask "why?" and who look forward to becoming researchers one day. Last but not least, I appreciated how healthcare researchers could develop future multidisciplinary collaborations with researchers from social sciences to facilitate improvements in healthcare and education of Nepal.
Your name: Dr Rebecca Babb
Department: Craniofacial Development & Stem Cell Biology
Project title: Dental Research Showcase – The science behind tooth and bone replacement
Why did you want to engage the public?
Conducting scientific research is a hugely rewarding experience, but one that is rarely accessible outside of universities. I was awarded a King's College London Small Public Engagement Grant to help develop a Research Showcase to inspire, enthuse and inform young people about the exciting research taking place at the Dental Institute.
The showcase aimed to give young people the chance to explore the collaborative nature of cutting edge research, gain insight into the clinical and research career path and an understanding of how scientific findings impact society.
Who did you engage with and what did you do?
Current areas of research at the Dental Institute range from microbes, to stem cells and biomaterials – three of the most exciting areas of medical research. Oral microbes cause tooth decay and gum disease that leads to the loss of teeth and bone. Stem cells are the building blocks of the human body. Biomaterials can be used to support the growth of stem cells into new body parts, such as lost teeth and bone. To highlight these areas, Rebecca worked with an interdisciplinary team of 12 researchers, including 2 dentists and an oral pathologist to create and man workstations exploring four themes: The Science of Tooth Replacement, Host-Microbe Interactions, Tissue Bioengineering and Developmental Biology.
The showcase was launched as part of the Dentistry Widening Participation K+ scheme in collaboration with the Dentistry Outreach Manager, Billy Reed. The event was aimed at secondary school students aged 16 and over from under-represented back grounds that want to study dentistry. A short talk introducing the topic areas and the experts on the stalls kicked off the event. Groups of students got a chance to visit each stall in rotation and were shown demonstrations to encourage questions.
What was the impact?
The event was attended by 34 students, aged 16 and over from under-represented back grounds that want to study dentistry. Of the students that attended, 75% completed a feedback survey. All the students found the event useful, with 88% finding it very useful and 12% finding it somewhat useful. The majority of the students found the research stalls the most useful (87%), whilst some Students preferred the talk. The science was pitched well, with 78% of students saying the difficulty was about right and 100% of the students said they would recommend the activity to a friend.
All the scientists who took part found the experience rewarding and enjoyed having the opportunity to collaborate with other scientists in different divisions.
This was the first dental public engagement activity to achieve an overarching narrative that interlinked the different areas we study. Because the event was such a huge success, I am now working with Joseph Collins, the Pre-16 Widening Participation Officer to adapt the research showcase for the King's Scholars Spring Up School in May 2017, which will give Year 7 students the chance to explore different subject areas.
How did it influence your research/you as a researcher?  (max. 200 words)
Discussing our research with young people opened up debates around controversial issues such as the use of stem cells and animals in research. This challenged us to be sensitive to public opinion whilst explaining the importance and necessity of using stem cells and animal models for our work.
NOVEMBER 2016
This month we feature a team of researchers from Geography who set up the extremely successful 'Intrepid Explorers', and Pankaj Chandak who prints 3d kidneys to open up the process of transplantation.
Your name: Briony Turner, Faith Taylor and Kate Baker
Department: Geography
Project title: Intrepid Explorers
Why did you want to engage the public?
Intrepid Explorers started in 2012 when we realised that academics and students, within the KCL Department of Geography, travel all over the world to conduct field research but on return disseminate only academic results, with little spoken about the experiences and stories behind the field research. We wanted to create and facilitate a space for the researchers and guests of the department to communicate life as a field researcher in a manner that is accessible and inspiring to all. Initially, it started as an informal seminar series within the department of Geography but due to its popularity in engaging students and staff from all research groups, we branched out, trying out a variety of event formats which proved popular with the general public – especially school students.
Who did you engage with and what did you do? 
The core activity of Intrepid Explorers at King's College London, is a regular informal seminar series, where individuals present the "tales behind their field research", which is open to students, staff and guests of the Geography department. Intrepid Explorers also engages directly with the student community enabling them to gain the necessary skills (or simply the confidence!), through workshops and microadventures, to venture out on fieldwork. In 2013 we stated to engage with the wider community through running public outreach events. These events are usually attended by ~150 people and include A-level school groups, learned societies, interested individuals and academics from across London and beyond. We have developed a website as a tool to share key information such as explorer profiles and links to additional educational resources including worksheets and videos.
What was the impact? 
Intrepid Explorers aims to inspire current and future generations to support and advance science. Activities to date have resulted in two genres of impact: enhancing field based research and inspiring public value for field-based research. For the academic community, it creates a space for conversations between researchers, from different groups, and universities. Experiences are shared which help to inspire, and break down barriers to conducting fieldwork based research.
Collaborations and interdisciplinary projects have stemmed from Intrepid Explorers' seminars and activities. One example, is a discussion prompted by an Intrepid Explorers talk which resulted in a collaboration between the Fire research group at KCL and Zoological Society London (ZSL) – which led to a NERC funded PhD project. The PhD student, Jake Simpson also made use of an opportunity to use drones for research, circulated to research staff and students by Intrepid Explorers. Our engagement with the student community in the KCL Department of Geography has also resulted in a record number of students applying for the Royal Geographical Society's Geological Fieldwork Grants(GFG).
Our public events were developed with the aim not just of sharing, but also of transferring current research into educational material so we were delighted to find out that this material has been used in six schools as case studies for A-level and GCSE Exams. Our events have even been repeated, with the Head of Geography from Wimbledon High School using the framework of one of our evening events, which included the documentary 'Chasing Ice' with a framing talk by Prof. Mike Hulme. Teachers also revealed that they had found that our film screening events held at King's helped to raise students' aspirations by experiencing university life, especially for pupils from backgrounds that do not have university experience.
How did it influence your research/you as a researcher?  
Intrepid Explorers is now in its fifth year and has been managed by five PhD students, one M.Sc. student and two undergraduates. Through this experience we have all had exposure and networking opportunities to leading scientists, opportunities to attend and represent Intrepid Explorers at national events (e.g., the Royal Geographical Society Explore Weekend) and work together in a collaborative and encouraging environment to think of novel and exciting ways to promote field research (e.g. our two undergraduates applied for and won £1000 of funding to establish microadventures and organised, with support from the PhD students, a microadventure for a group of 20 students).  Within the Intrepid Explorers team there is a real emphasis on informal mentorship, which builds confidence, helping us all (undergraduate to PhD) to reach our maximum potential. In addition, through one of the co-founder's enthusiasm for supporting and enabling others to achieve impact with Intrepid Explorers, Briony Turner won the 2016 Impact Champion award from the Economic and Social Research Council (ESRC). Whilst the second generation of KCL Geography PhD students Anna Lavelle and Dan Mills are putting their own stamp on the platform with inspiring talks and microadventures, the co-founders Briony Turner, Kate Baker and Faith Taylor are using the £10,000 ESRC award to develop and expand the initiative to other universities both here and abroad.
 Find out more:
http://www.intrepidexplorers.co.uk
https://twitter.com/i_explorers
Name: Pankaj Chandak (Transplant Registrar and Research Fellow)
Department: MRC Centre for Transplantation, KCL (and Transplant Surgery, Guy's & St Thomas' Hospitals)
Project title: Overcoming barriers in complex paediatric renal transplantation
Why did you want to engage the public?
I remember as a schoolboy going to the Science Museum and listening to the Xmas Lectures at the Royal Institution! I was excited and inspired so much so that I set up my own chemistry lab in my garage and did my own experiments! I also attempted to read Newton's Principia Mathematica at the age of 12 and failed miserably so I tried to write my own version! All this enthusiasm came from listening and watching people talk about science. I wanted to understand the world around me. I have therefore always felt that public engagement in science is vital for increasing awareness and appreciation of the huge contribution science can make to society and humanity as a whole. It is crucial to inspire, educate and enthuse the public especially school children both now and for the future to ensure the progress of science. Who knows where it may lead…
Who did you engage with and what did you do?
One of the challenges in paediatric kidney transplantation is trying to fit an adult sized kidney (from mum/dad) into a small child who may also have problems with major blood vessels of the abdomen (missing, twisted or blocked) making the feasibility of surgery uncertain. At times, we may have to operate on the child first (before taking the kidney out of mum or dad for transplant) to determine if the vessels of the child are suitable because the information obtained from conventional CT or MR scans of the child are limited by their presentation on a 2D computer screen.
A year ago I went to a lecture on 3D printing by the Medical Physics Dept (Nick Byrne and Andy Coleman). After the lecture, I had the idea to integrate 3D printing technology into the planning of complex paediatric transplantation – essentially using CT/MR scans to produce patient specific 3D models that we could use to plan difficult surgery. From idea, to translation into the operating theatre took 4 months with the world's first paediatric kidney transplant using 3d printing taking place in Nov 2015. This was the case of Lucy Boucher a 2 year-old girl who received a kidney from her father. We printed both her father's kidney and Lucy's abdomen to help plan her operation, which was a success. The models were great for consenting and training too. I engaged with both the scientific and non-scientific public and people from all ages from school children to adults.
What was the impact?
Our work gained widespread global appeal as a world first. I was interviewed live by the BBC Victoria Derbyshire Show Channel 5 and ITV news. Lucy's 3D transplant story has been viewed over 4 million times and has appeared in over 40 articles including the Sunday Times, The Times of India and Reuters. Lucy appears on all the major billboards across Northern Ireland (motorways, shopping centres etc) and is a true ambassador for Organ Donation/Research.
I presented this work for London Open House and KCL Widening Participation Projects and witnessed the illuminating impact the models had on the public in enhancing their understanding and appreciation of challenges of transplantation and how our work helps in overcoming some of these.
The research work was awarded The Royal Society of Medicine Norman Tanner Medal 2016, The Cutler's Prize and Clarke Medal 2016 (considered to be the most prestigious award for surgical innovation) and was featured in my Royal College of Surgeons Arnott Lecture delivered at the British Transplant Congress 2016. I have been invited speaker by the Royal College Hunterian Museum and The Royal Institution for 2017. Furthermore, Lucy's 3D models have been accepted by the Science Museum for permanent exhibition.
How did it influence your research/you as a researcher? 
I fully saw the impact of how simple ideas in science can be translated into helping patients and about the importance of having a dedicated and integrated team to make this possible. My inspirational supervisors and mentors for this work; Professor Nizam Mamode and Mr Nicos Kessaris and working with Nick Byrne my Medical Physics colleague has been fundamental to this work and I thoroughly enjoy the collaborative approach to helping patients and public engagement activities. I will now incorporate all my research into a public engagement stream as I have seen the synergistic benefits for both researcher and the public. Having presented this work at international academic meetings, other surgeons are now interested in using our technology and principles to help transplant children in their own country. This is one of the biggest impacts of this work. Two quotes inspire me from two of the greatest scientists: Joseph Lister "there is only rule; put yourself in the patients place" and Michael Faraday " but still try..for who knows what is possible". My research has consolidated the importance of these two quotes.
OCTOBER 2016
This month we feature Alex Melaugh (Primary Care & Public Health Services) who explored health economics with young women, and Richard Wingate (Developmental Neurobiology) who tells us about engaging through digital games.
Name: Alexandra Melaugh
Department: Primary Care & Public Health Services
Project title: 'Why should I be interested in Health Economics?!' Workshop and debate session at the King's Health Partners Biomedical Research Summer School for girls.
Why did you want to engage the public? 
Over the summer I was asked to present an introduction to the field of health economics to engage a group of twenty young girls who were attending the Widening Participation Kings Health Partners (KHP) Biomedical Research summer school.
Health economics traditionally focuses on fair resource allocation, evaluating the importance of healthcare demand and service management to achieve "equal treatment for equal need."
However, health economics remains a widely unknown field to undergraduates, which is why getting the word out is key! It develops unique, analytical competencies and offers high impact by adding to the debate on efficient healthcare decisions.
As a young female researcher, I could relate to the girls, discussing their likes/dislikes about school subjects and engaging them in a new career opportunity- health economics! I shared my challenges/achievements, highlighted various funding support available and emphasised the importance of courage; courage to become young, female leaders of the future.

Who did you engage with and what did you do? 
I presented to the young girls attending the summer school on three main topic areas: the need for healthcare and the services available, how decisions are made to provide services and the conflicting factors that require consideration. Lively discussions formed over the opportunity to access healthcare against the opportunity to maximise population health.
To emphasise the importance of these issues further, we put the considerations in to practice. The scenario-based group activity involved four fictional characters, all of different ages, severity of illness, socioeconomic status, differing benefit to society and quality of life, all with varying healthcare demands. Each fictional character required funding to receive treatment, but in an environment of scarce resources. In pairs, the girls had to place a value on each characters treatment, deciding how best to allocate a hypothetical budget of £8,000 and who would benefit most from the investment.
Exploring health economic thinking using this approach was particularly interesting to me when I was studying as a postgraduate because it makes you value everyone's opinion when making decisions to allocate resources fairly. The discussions from the workshop highlighted just this; how there are different perspectives to account for. This is why the inclusion of patient and public involvement in healthcare, for example through technical advisory committees, is receiving a lot of support.  
What was the impact? 
As a recent graduate, when engagement comes to mind, I always think of how best to make it interesting, interactive and fun because I can think of many times where topic areas were simply spoken at audiences instead of including them, which made learning and understanding harder.
It was important for me to create an interesting discussion that the girls could fully participate in, and hopefully leave knowing more about health economics and the opportunities it offers. I would like to say that learning about health economics opened new doors for the girls, showing that scientific research does not necessarily have to involve laboratories or clinical medicine.
Health economics is a different form of science that allows us to investigate the efficiency of health and healthcare and has a significant impact therefore gaining such skills can lead to a rewarding career.

How did it influence your research/you as a researcher?  (max. 200 words)
Becoming a junior researcher in the Public Health services department at King's College has been a great experience for me and has allowed me to explore how health economics can affect different areas of healthcare specific to evidence-based public health interventions.
A future prospect I am particularly looking forward to is engaging more in the field of health economics and relating this to various healthcare topics.
Running a workshop at the King's Health Partners summer school reminded me of the importance of forming relationships between research and a younger audience, and the positive impact this can have if you help people to understand how something works and impacts on everyday life.
For me, it was rewarding to teach about the dilemmas of efficient resource allocation and setting healthcare priorities and listen to the girls' ideas and opinions. It is an experience I would happily be involved in again!
Name: Richard Wingate
Department: Developmental Neurobiology
Research project title: Axon
Why did you want to engage the public? 
Axon was a project conceived by the Wellcome Collection in partnership with software developers Preloaded, whose manifesto is to create "games with purpose". We wanted to extend the reach of the exhibition, "Brains: The Mind as Matter", curated by my long term collaborator Dr Marius Kwint of Portsmouth University, for which I was a scientific advisor.
Who did you engage with and what did you do?
Axon takes themes of axon guidance in the developing brain to create a fast and challenging navigation based game. The idea was to draw in non-traditional audiences to science. We worked with Preloaded through workshops and conversations to invest Axon with as much science as possible. The game links to a timelapse movie recorded in the lab. High scores are rewarded with information – web links to appropriately short or lengthy brain cells in Wikipedia (play the game to see why). This was my late addition to the design, introducing the general public to nerve cells they never knew they possessed. The development process, led by Danny Birchall from the Wellcome Trust, was a model of trans-disciplinary discussion and fun (with a purpose)
What was the impact?
Axon attracted 3.5 million unique plays in its first month alone. This propelled our modest but beautiful timelapse movie of the developing chick brain to audiences across the globe. Wikipedia also recorded a spike in access to obscure neuroscience pages as players logged their success with the collection of a new neuronal type. The game itself has been the subject of an independent research project from Sheffield University. The exhibition at the Wellcome Collection and subsequently at MOSI, attracted huge audiences (300,000 plus) but Axon took a small piece of our neuroscience to a worldwide audience.
How did it influence your research/you as a researcher? 
I have always sought out interesting collaborations outside the laboratory but this was my first technology collaboration in the gaming arena. Each new collaboration brings something different back into the research programme and new insights into how we might educate undergraduates. In addition to Axon, "Brains" was the stimulus for an education research project with anthropologist Dr Sarah Perry (York University). With Marius Kwint we also edited a special edition of the journal, Interdisciplinary Science Reviews, on "Curating Brains".
SEPTEMBER 2016
Saoirse O'Toole
Saoirse, a Clinical Researcher at King's Dental Institute, reflects on how her involvement in Science Gallery London's current pre-opening pop-up season MOUTHY has influenced her research practice.
READ HER BLOG POST HERE
Diana Silva
Personalised air quality data gathered through community-based projects as a tool for communicating air pollution as a public health risk.
Who?
Diana Silva is a 2nd year PhD student in the Division of of Analytical & Environmental Sciences and during the last 2 years she has been working with a range of community groups across London helping to design, implement and interpret their own air quality monitoring project.

Aims
The aim of Diana's research is to report on the impact that personalised air pollution data gathered through community-based projects has on the research participants' perceptions and attitudes towards air pollution.
Background
Exposure to air pollution is a public health concern accountable for numerous health problems and tens of thousands of premature deaths per year in the UK. Despite this evidence, public understanding and awareness of the issue is low in comparison to other public health risks. Therefore, improved methods for engaging with the public to communicate this risk are required.
Scientists can now determine the magnitude and sources of environmental stressors on an individual scale thanks to the development of portable and relatively low cost personal exposure monitors. In addition to improving exposure estimates for health impact studies, this approach can be used as an efficient and effective way of communicating health risks to members of the public in order to improve public health.
What did she do?
The use of carefully presented personalised exposure measurements gives individuals the opportunity to know what they are exposed to as they go about their daily lives. Access to this information and advice allow individuals to make informed decisions about how to avoid or minimise their exposure and hence, reduce the associated health effects. There is also the potential of reshaping individuals' perceptions of risks, the way they cope with them and the acceptability of policy options for environmental improvement.
Who was engaged?
Some of the groups Diana has been working with include:
Primary school children, senior citizens, patients from respiratory recovery groups and parents from a mother and baby group. During these projects, the participants were able to identify the air pollution they were exposed to as they went about their normal days. Participants also received personalised reports of the data they collected and information regarding ways in which they could minimise their air pollution exposure; such as changing how they travel, including which routes they choose to walk.
What's the impact?
The findings of this research will highlight the benefits of involving lay individuals in the research process (gathering of exposure data). And it will provide public health policy makers with valuable information in regard to new engagement and communication methods for delivering more efficient and effective interventions.